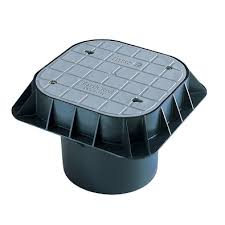 SINAR UTAMA GROUNDING Is a distributor specializing in Inspection Pit products or commonly called a Grounding Control Tub. We provide all Inspection Pit products with various good brands with Import quality. Among these Inspection Pit brands include:
1. ERICO Pit Inspection
2. Inspection of Pit Furse
3. Inspection of Polymer Pit
4. Inspection Pit Concrite
5. PVC Pit Inspection
and so forth.
For more information about the Grounding System material, please contact us:
SINAR UTAMA GROUNDING
Office :
Jl. Utan Kayu Raya No. 49 C, Utan Kayu Utara - Matraman
East Jakarta - Indonesia 13120
Tel. 021-21381900 | 29827728
Fax. 021-85909641
Email : sug.grounding@gmail.com sug@materialgrounding.co.id
Contact: TATANG T. | SISWANTO
Mobile: 0813 1010 5021 | 0858 8899 3277